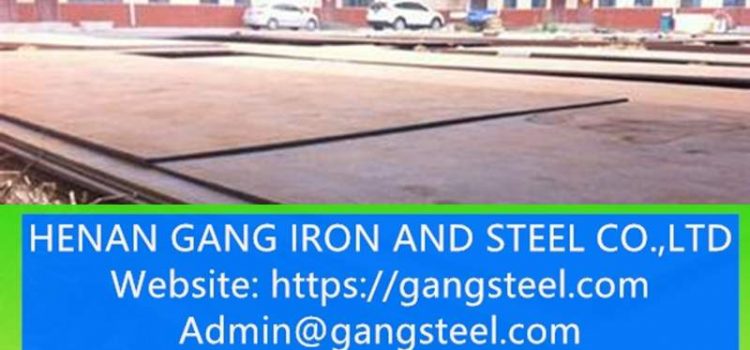 ASME sa516 gr 60 material
sa516 gr 60,sa516Gr60N steel plateGangsteel supply sa516 gr 60,sa516Gr60N steel plate. ASME SA516Gr.60 is widely used in petroleum, chemical, power station, boiler, and other industries used to make reactors, heat exchangers, separators, spherical tanks, gas tanks, liquefied gas tanks, nuclear reactor pressure shells, boiler drums, liquefied petroleum
Equipment and components such as gas cylinders, high-pressure water pipes of hydropower stations, and turbine volutes.
A516Gr60N meets the requirements of (ASME) ASTMA516/A516M standards, and fully meets the needs of oil gas with a high content of sulfur and hydrogen, reduces sulfur and hydrogen corrosion, reduces equipment maintenance, and increases equipment service life.
The steel plate has the following characteristics: good impact resistance, low-temperature deformation, good welding performance, good fatigue resistance, good anti-layer cracking performance, microalloying, high purity, low carbon equivalent, strong resistance to sulfur and hydrogen,
The products have acceptable dimensional tolerances and surface quality.
We are ASME SA516 Gr.60 and ASME SA516GR.60 steel plate manufacturers, SA516GR.60 stocklist, SA516GR.60 cutting parts, SA 516 GR 60 machined parts supplier. Gangsteel exporter ASME SA516 Grade 60|ASME SA516GR.60 steel plate. SA516GR60 is a carbon pressure vessel steel grade. ASME SA516 GR.60 steel plates stock supplier.Keywords: ASME A516 Grade 60, ASME A516GR.60, ASME A516GR60, ASME A516 GR.60 SA516 Grade 60 steel is a carbon pressure vessel steel grade for moderate and lower temperature service.
SA516 Grade 60 usual request normalized if thickness above 40mm, if not, Gangsteel expected delivery in hot rolled or control rolled station. A516 Gr.60+N or A516gr60N mean that steel grade must be normalized in any thickness.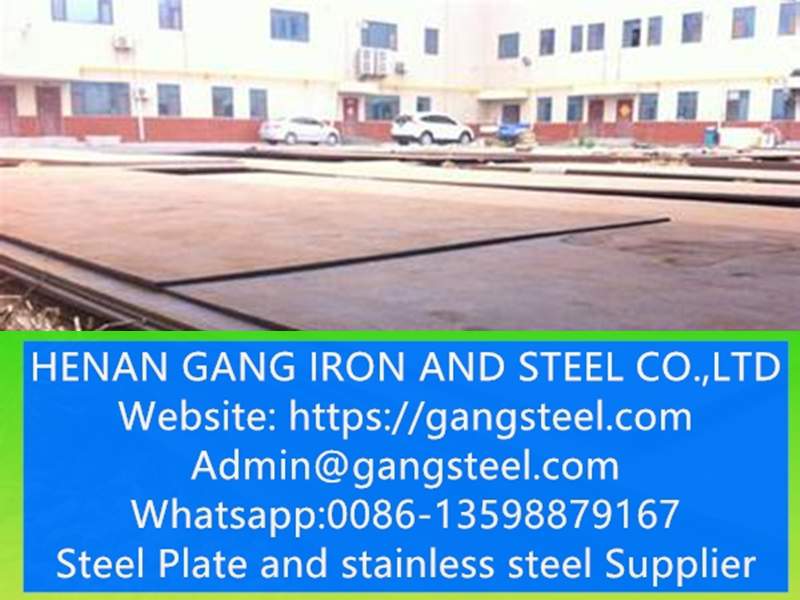 ASME SA 516 60 mechanical properties
Duplex grades are typically most well-liked due to their corrosion resistance and better strength, allowing a reduction of weight and a long life in maritime environments. Stainless steels have an extended historical past of utility in touch with water because of their glorious corrosion resistance. Applications embody a variety of situations, including plumbing, potable water, and wastewater therapy, desalination, and brine therapy.
Today, the oil and gasoline business is an essential user and has pushed for more corrosion resistant grades, leading to the development of super duplex and hyper duplex grades. More just lately, the cheaper (and barely much less corrosion-resistant) lean duplex has been developed, mainly for structural purposes in building and development and the water industry. Replacing some carbon in martensitic stainless steel by nitrogen is the latest improvement.[when? ] The restricted solubility of nitrogen is increased by the stress electroslag refining course of, in which melting is carried out beneath excessive nitrogen strain.
Resistance to different gases depends on the type of gas, the temperature, and the alloying content material sa516gr.70 steel supplier of the stainless-steel. Stainless steel is now used as one of the supplies for tramlines, along with aluminum alloys and carbon steel.
The tensile strength of SA516Gr70 is 70 kilopounds per square inch, which is more than 482, as everyone usually says.
The main element content is C Mn Si, and the control of p and s determines its performance.
There are very few other trace elements.
Standard Specification for Carbon Steel Plates for Medium and Low-Temperature Pressure Vessels
SA516Gr60 Chemical detail %
Grade
A516GR60 Chemical Composition (%)
C
Mn≥
Si
P
S
ASTM A516 Grade 60(A516GR60)
0.21-0.27
0.13-0.45
0.79-1.30
0.035
0.035
Grade
A516GR60 Mechanical Property
Tensile Strength(MPa)
Yield Strength(MPa)
% Elongation in 2 in. (50mm) min
Impacting Test Temperature(°C)
ASTM A516 Grade 60(A516GR60)
415-550
220
21
-20,40,-60
C≤0.30 Mn0.79-1.30 P≤0.035 S≤0.035Si0.13-0.45
SA516Gr70 Property Grade U.S (SI), Tensile strength KSI(MPa) 70 (485) and 70-90 (485-620)
Thick(mm)
Rm

MPa

Rp0.2

MPa

A

%

-30℃AKVLong J
¥z

%

Hardness

HB

Standard
450-585
≥230
≥23
≥34
≥35
≤200
>8-40

data

476-530
307-350
27-36
108-289
66-75
143-155
>90-165
475-540
312-369
31-38
91-256
45-68.5
163-187
Note: Tensile sample simulates post-weld heat treatment system: 620+10℃-5°CX24h: impact sample simulates post-weld heat treatment
System: 620+10°C-5°CX24h: The hardness is the delivery state (2) The sampling position is 1/2 of the thickness of the head
It is also referred to as marine grade stainless steel because of its increased resistance to chloride corrosion compared to kind 304. An average chrome steel object consists of about 60% recycled material, of which roughly forty% originates from finish-of-life products, while the remaining 60% comes from manufacturing processes. What prevents a higher recycling content is the provision of stainless-steel scrap, despite a very excessive recycling rate.
Our stock list for SA516GR70N steel plates
| | | | |
| --- | --- | --- | --- |
| Material | Thickness | Width | Length |
| SA516Gr70 | 153 | 0383 | 6596 |
| SA516Gr70 | 153 | 0383 | 6596 |
| SA516Gr70 | 153 | 0383 | 6596 |
| SA516Gr70 | 25 | 2400 | 12000 |
| SA516Gr70N | 30 | 2500 | 11400 |
| SA516Gr70N | 36 | 2300 | 10000 |
| SA516Gr70N | 40 | 2520 | 8400 |
| SA516Gr70N | 50 | 2300 | 10000 |
| SA516Gr70N | 60 | 2000 | 10000 |
| SA516Gr70 HIC | 80 | 2560 | 10800 |
| SA516Gr70 NACE | 100 | 2700 | 8900 |
| SA516Gr70 | 120 | 2550 | 10500 |
| SA516Gr70 | 153 | 0383 | 6596 |
Heat treatment
1.·SA515Gr60, SA515Gr70, SA516Gr60, SA516Gr70, SA516Gr60N, SA516Gr70N thickness ≤1.5in, (40mm) steel plate is usually supplied in the rolled state; steel plate can also be ordered by normalizing or stress relief or normalizing plus stress relief.
2. Thickness>1.5in.(40mm) steel plate should be normalized.
3. Unless otherwise specified by the buyer, the thickness ≤ 1.5in, (40mm) steel plate, when notch toughness is required, normalizing should be carried out.
4. If approved by the buyer, it is allowed to use a cooling rate more significant than that in the air to improve toughness, but the steel plate only needs to be in the range of 1100-1300°F (595-705°C) subsequently
Austenitic chrome steel is the most significant household of stainless steel, making up about two-thirds of all chrome steel production. They possess an austenitic microstructure, which is a face-centered cubic crystal structure.
Is 2062 a standard is ASME SA516 GR 60 Equal Grade?
Standard 2062 grade A is widely used in various industries like rail trays, pump, tubes, constructions, etc. This standard is 2062 gr. A Mild plates offer high tensile and good yield strength, good mechanical strength, ductility, hardness, and toughness.
sa516 gr 60,sa516Gr60N steel plate