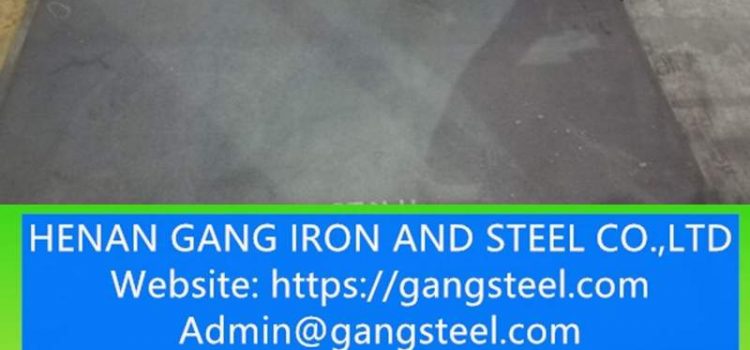 asme sa 516 gr.70 carbon content
sa-516-gr 70 boiler steel plate exporterASME SA516Gr.70 is widely used in petroleum, chemical, power station, boiler, and other industries used to make reactors, heat exchangers, separators, spherical tanks, gas tanks, liquefied gas tanks, nuclear reactor pressure shells, boiler drums, liquefied petroleum
Equipment and components such as gas cylinders, high-pressure water pipes of hydropower stations, and turbine volutes.
A516Gr70N meets the requirements of (ASME) ASTMA516/A516M standards, and fully meets the needs of oil gas with a high content of sulfur and hydrogen, reduces sulfur and hydrogen corrosion, reduces equipment maintenance, and increases equipment service life.
The steel plate has the following characteristics: good impact resistance, low-temperature deformation, good welding performance, good fatigue resistance, good anti-layer cracking performance, microalloying, high purity, low carbon equivalent, strong resistance to sulfur and hydrogen,
The products have good dimensional tolerances and surface quality.
We are ASME SA516 Gr.70 and ASME SA516GR.70 steel plate manufacturers, SA516GR.70 stocklist, SA516GR.70 cutting parts, SA 516 GR 70 machined parts supplier. Gangsteel exporter ASME SA516 Grade 70|ASME SA516GR.70 steel plate. SA516GR70 is a carbon pressure vessel steel grade. ASME SA516 GR.70 steel plates stock supplier.Keywords: ASME A516 Grade 70, ASME A516GR.70, ASME A516GR70, ASME A516 GR.70 SA516 Grade 70 steel is a carbon pressure vessel steel grade for moderate and lower temperature service.
SA516 Grade 70 usual request normalized if thickness above 40mm, if not, Gangsteel usual delivery in hot rolled or control rolled station. A516 Gr.70+N or A516gr70N mean that steel grade must be normalized in any thickness.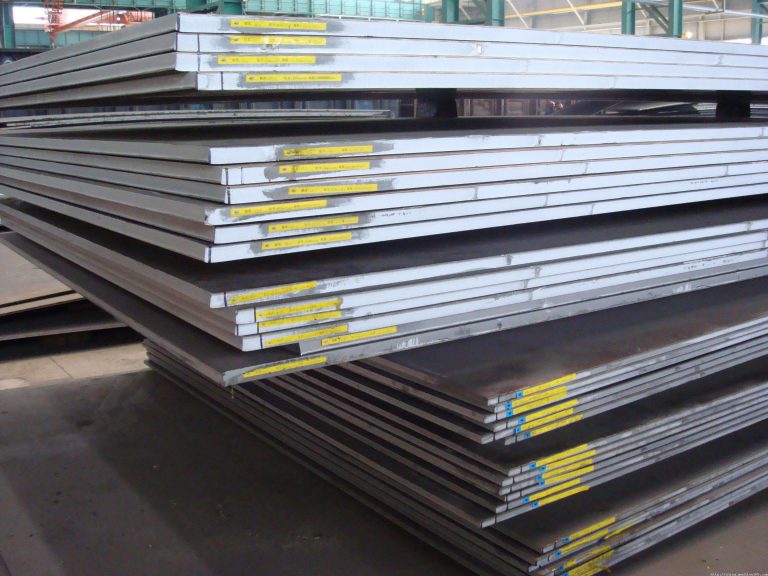 The particulars of the method depend on the kind of metal and the exact alloy involved. In any case, the result's a more ductile material however a decrease yield power and a decrease tensile strength.
These standardized steel plates reminded editors of the often trite and unoriginal work that ad writers and others generally submitted for publication. The authorized profession started using the time period as early as 1954 when an article within the Bedford Gazette criticized boilerplates as a result of they usually included fine print designed to skirt the legislation.
With knowledge of the composition and part diagram, heat therapy can be used to adjust from more durable and extra brittle to softer and more ductile. In the 19th century, a boilerplate referred to a plate of metal used as a template in the building of steam boilers.
The tensile strength of SA516Gr70 is 70 kilopounds per square inch, which is more than 482 as everyone usually says.
The main element content is C Mn Si, and the control of p and s determines its performance.
There are very few other trace elements.
Standard Specification for Carbon Steel Plates for Medium and Low-Temperature Pressure Vessels
SA516Gr70 Chemical detail %
C≤0.30Mn0.79-1.30P≤0.035S≤0.035Si0.13-0.45
SA516Gr70 Property Grade U.S (SI), Tensile strength ksi(MPa) 70 (485) and 70-90 (485-620)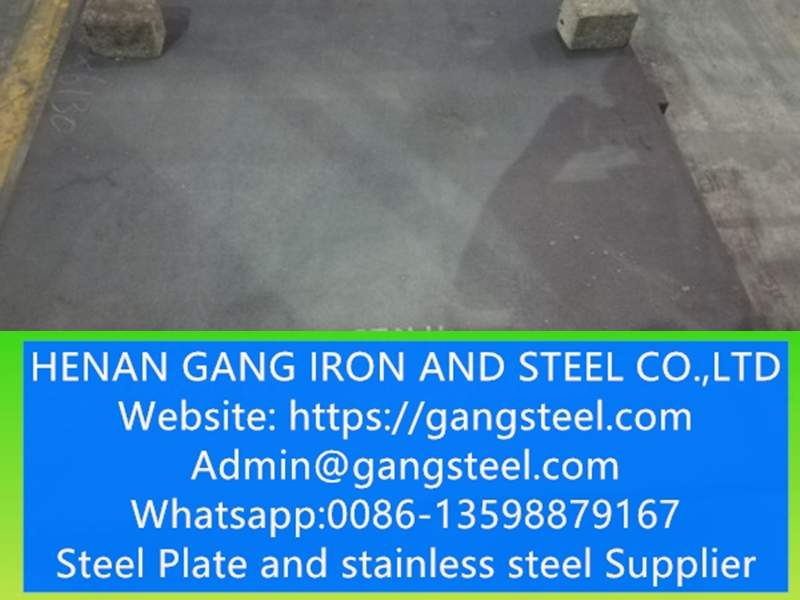 Heat treatment
1.·SA515Gr60, SA515Gr70, SA516Gr60, SA516Gr70, SA516Gr60N, SA516Gr70N thickness ≤1.5in, (40mm) steel plate is usually supplied in the rolled state, steel plate can also be ordered by normalizing or stress relief, or normalizing plus stress relief.
2. Thickness>1.5in.(40mm) steel plate should be normalized.
3. Unless otherwise specified by the buyer, the thickness ≤ 1.5in, (40mm) steel plate, when notch toughness is required, normalizing should be carried out.
4. If approved by the buyer, it is allowed to use a cooling rate greater than that in the air to improve toughness, but the steel plate only needs to be in the range of 1100-1300°F (595-705°C) subsequently
Tensile tests, impression checks, hydrostatic tests, and nondestructive electric tests shall be made in accordance to specified requirements.
All seamless and welded pipes shall be handled to regulate their microstructure.
The pipe shall be made by the seamless or welding process with the addition of no filler metallic within the welding operation.
It covers all of the psi necessities of the ASTM A36 requirements in addition to requirements for boiler and stress vessel codes.
The ASME SA36 designation relies on the ASTM designation and covers all carbon metal plates, bars, and shapes utilized in the development of bridges and different constructions.
This specification covers wall seamless and welded carbon and alloy metal pipe intended to be used at low temperatures.
ASME sa 516 70
The sturdiness of Scranton Products also adheres to ASTM standards. The abrasion resistance of assorted restroom partition materials was measured in accordance with ASTM G195, which resulted in HDPE having the best sa516gr.70 steel supplier abrasion resistance with the lowest floor wear. Based on graffiti resistance, Scranton Products adheres to ASTM standards.
Steel grade
SA516Gr60
Standard ASTM
Specification thickness * width * length (mm)
Weight (ton)
Spot rolling
Steel plates for pressure vessels
American standard container plate
ASME(ASTM)
Subject to update
Wugang agreement enterprise
SA516Gr60
8*2000-2500*8000-12000
Steel plates for pressure vessels
SA516Gr60
10*1850-2400*7800-11500
19.566T
Steel plates for pressure vessels
Steel stock
SA516Gr60
14*1500-2400*7000-10000
21.233T
Steel plates for pressure vessels
Wugang agreement enterprise
SA516Gr60
18*2150-2600*8400-12000
23.055T
Steel plates for pressure vessels
SA516Gr60
20*2000-2800*8000-12300
25.468T
Steel plates for pressure vessels
Steel stock
SA516Gr60
22*1850-2600*7500-11000
18.562T
Steel plates for pressure vessels
Wugang agreement enterprise
SA516Gr60
25*1950-2500*7900-12000
23.066T
Steel plates for pressure vessels
SA516Gr60
28*2200-2700*8000-11500
29.655T
Steel plates for pressure vessels
Steel stock
SA516Gr60
30*2100-2800*8600-12500
30.266T
Steel plates for pressure vessels
Wugang agreement enterprise
SA516Gr60
34*1800-2500*7500-11000
25.496T
Steel plates for pressure vessels
SA516Gr60
38*1900-2800*8000-12400
36.544T
Steel plates for pressure vessels
Steel stock
SA516Gr60
40*2350-3000*8400-12600
38.564T
Steel plates for pressure vessels
Wugang agreement enterprise
SA516Gr60
42*2350-3100*8250-11200
23.293T
Steel plates for pressure vessels
Wugang
SA516Gr60
45*2000-2550*7650-11000
28.566T
Steel plates for pressure vessels
Steel stock
SA516Gr60
48*1800-2400*8000-11200
30.263T
Steel plates for pressure vessels
Wugang agreement enterprise
SA516Gr60
50*2100-2560*7400-10000
26.541T
Steel plates for pressure vessels
Wugang
SA516Gr60
55*1650-2400*7700-11200
36.233T
Steel plates for pressure vessels
Steel stock
SA516Gr60
60*1900-2500*8400-11500
40.236T
Steel plates for pressure vessels
Wugang agreement enterprise
SA516Gr60
62*1750-2450*7250-9900
38.459T
Steel plates for pressure vessels
Wugang
SA516Gr60
64*1950-2600*7200-10500
44.233T
Steel plates for pressure vessels
Steel stock
SA516Gr60
68*2100-2550*8200-11600
34.268T
Steel plates for pressure vessels
Wugang agreement enterprise
SA516Gr60
70*2000-2800*8300-12000
36.255T
Steel plates for pressure vessels
Wugang
SA516Gr60
75*1500-2400*7500-11000
28.569T
Steel plates for pressure vessels
Steel stock
SA516Gr60
80*2100-2600*8100-11800
35.485T
Steel plates for pressure vessels
Wugang agreement enterprise
SA516Gr60
90*2360-3000*8900-12500
44.233T
Steel plates for pressure vessels
Wugang
SA516Gr60
96*2560-3200*9000-13200
36.259T
Steel plates for pressure vessels
Steel stock
SA516Gr60
100*1720-2550*7180-9800
38.344T
Steel plates for pressure vessels
Wugang agreement enterprise
SA516Gr60
Steel plates for pressure vessels
Wugang
SA516Gr60
More than 100 other specifications
Fixed rolling
Steel plates for pressure vessels
Steel stock
sa-516-gr 70 boiler steel plate exporter