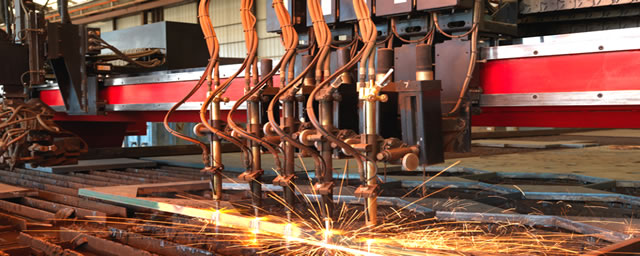 Precision Plate Processing Services Supplier
Gangsteel are Precision Plate Processing Services supplier, Carbon steel plate and stainless steel plate beveling, Thermal Shape Cutting, laser cutting, Drilling.
DRILLING up to 80mm in diameter in 80mm plate
PUNCHING up to 38.1mm in diameter
TAPPING up to 38.1mm in diameter
CRIBING layout lines and customized lettering
MARKING letter and number size: 2/3″ w x 5/8″ h
HIGH DEFINITION PLASMA up to 80mm thick
MILLING both face and end
Beveling
Chamfering and plate edge preparation using a full range of multiple axis beveling machines allows full beveling capabilities. From beveling on the fly, including radius beveling, these machines provide a vast array of beveling and edge preparation needs.
Thermal Shape Cutting (Oxy, Plasma)
Thermal cutting employs the process ses of oxy fuel or high definition plasma cutting. Oxy fuel cutting is utilized to handle thicker plate cutting (up to 8″) while high definition plasma cuts much faster in thickness ranging from 10 gauge up to 2" thick.
Capacities:
Cuts up to 3500mm wide
Cuts up to 2000mm long
Laser Cutting
Employs a highly concentrated laser beam to cut steel plate and sheet to precise tolerances without excessive heat in the cutting process. Laser cutting up to 1/4″ thick, 60″ wide and 120″ long.
Shearing
Up to 6mm thick mild steel plate, 13-0″ wide
Forming
If you need any Precision Steel Plate Processing Services, please contact us.