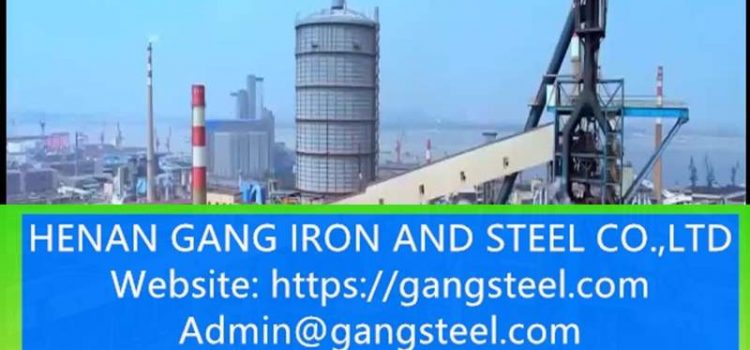 ASME SA 516 gr 485
SA515 steel plate is a low degree boiler steel plate service. The primary grade is ASME SA515GR60, SA515 GR 65, SA515 GR 70. but the SA 516 Grade 480 is a middle degree boiler steel plate. SA516 Grade 480 is SA516 GR 70. They are the same.
sa515 vs. ASME sa 516 Grade 485
SA516Gr.70 is widely used in petroleum, chemical, power station, boiler. SA516GR70N used to make reactors, heat exchangers, separators, spherical tanks, gas tanks, liquefied gas tanks, nuclear reactor pressure shells, boiler drums, liquefied petroleum.
Grade
A516GR70 Chemical Composition (%)
C
Mn≥
Si
P
S
ASTM A516 Grade 70(A516GR70)
0.27-0.31
0.79-1.3
0.13-0.45
0.035
0.035
Grade
Mechanical Property
Tensile Strength (MPa)
Yield Strength (MPa)
% Elongation in 2 in.(50mm) min
Impacting Test Temperature(°C)
ASTM A516 Grade 70(A516GR70)
485-620
260
17
-20,40,-60
A516Gr70N meets the requirements of (ASME) ASTMA516/A516M standards, and fully meets the needs of oil gas with a high content of sulfur and hydrogen, reduces sulfur and hydrogen corrosion, reduces equipment maintenance, and increases equipment service life.
The steel plate has the following characteristics: good impact resistance, low-temperature deformation, good welding performance, good fatigue resistance, good anti-layer cracking performance, microalloying, high purity, low carbon equivalent, strong resistance to sulfur and hydrogen,
The products have acceptable dimensional tolerances and surface quality.
| | |
| --- | --- |
| Grade U.S(SI) | Yield Strength ksi(MPa) |
| SA516GR55 (380) | 55-75 (380-515) |
| SA516GR60 (415) | 60-80 (415-550) |
| SA516GR65 (450) | 65-85 (450-585) |
| SA516GR70 (485) | 70-90 (485-620) |
We are ASME SA516 Gr.70 and ASME SA516GR.70 steel plate manufacturers, SA516GR.70 stocklist, SA516GR.70 cutting parts, SA 516 GR 70 machined parts supplier. Gangsteel exporter ASME SA516 Grade 70|ASME SA516GR.70 steel plate. SA516GR70 is a carbon pressure vessel steel grade. ASME SA516 GR.70 steel plates stock supplier.Keywords: ASME A516 Grade 70, ASME A516GR.70, ASME A516GR70, ASME A516 GR.70 SA516 Grade 70 steel is a carbon pressure vessel steel grade for moderate and lower temperature service.
SA516 Grade 70 usual request normalized if thickness above 40mm, if not, Gangsteel expected delivery in hot rolled or control rolled station. A516 Gr.70+N or A516gr70N mean that steel grade must be normalized in any thickness.
For vessels or elements that operate above ambient temperature service, SA 515 is appropriate plate materials since you can be above the ductile to brittle transition temperature in use. This part sa516gr.70 steel supplier covers the minimum requirements for the design, supplies, components, fabrication, testing, inspection, operation, and upkeep of pipelines used for the transportation of fuel.
sa516 and sa516m
Our focus is on supplying very top quality plates for demanding applications in the oil and gas trade. As a result, we have a significant proportion of hefty plates over 50mm, and going up to 300mm, and are in a position to meet essential requirements on an ex-stock basis. Additional testing similar to Charpy Impacts, Ultrasonic Examination, and Carbon Equivalency can be found. When you're purchasing merchandise on your facility, you want to ensure they're lengthy-lasting and high-quality.
You also wish to make sure they're secure for use, and they carry out the best way they're imagined to. The products in your facility are investments, and they must be the deliverables you're in want of.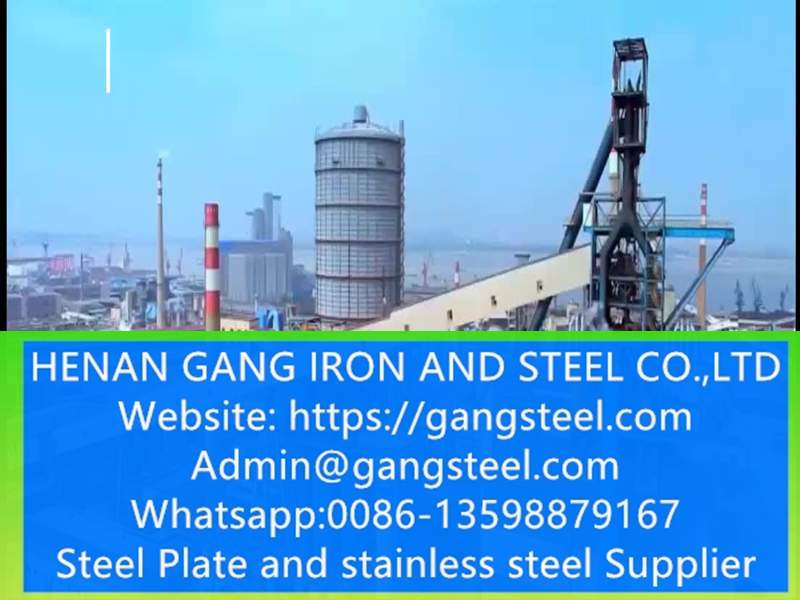 The tensile strength of SA516Gr70 is 70 kilopounds per square inch, which is more than 482, as everyone usually says.
The main element content is C Mn Si, and the control of p and s determines its performance.
There are very few other trace elements.
Standard Specification for Carbon Steel Plates for Medium and Low-Temperature Pressure Vessels
SA516Gr70 Chemical detail %
C≤0.30Mn0.79-1.30P≤0.035S≤0.035Si0.13-0.45
SA516Gr70 Property Grade U.S (SI), Tensile strength KSI(MPa) 70 (485) and 70-90 (485-620)
This part additionally covers external piping hooked up to an ASME Section I power boiler.
To satisfy the completely different necessities of customers on boiler and pressure vessel metal plates, ease of management, for the steel grades s and p conditions are divided into ⅰ, ⅱ, ⅲ of the three levels.
Power piping purposes are present in an electrical energy generating stations, industrial and institutional vegetation, geothermal heating methods, and central and district heating and cooling methods.
This section covers the minimum requirements for the design, materials, fabrication, testing, inspection, operation, and upkeep of piping applications for steam, water, oil, gas, air, and different companies.
This section isn't as detailed or conservative regarding the sizes, pressures, and temperatures of piping techniques lined in B31.1.
These standardized metal plates reminded editors of the usually trite and unoriginal work that ad writers and others generally submitted for publication. The authorized occupation started using the period as early as 1954 when an article in the Bedford Gazette criticized boilerplates as a result of they often included lovely print designed to skirt the legislation.
Heat treatment
1.·SA515Gr60, SA515Gr70, SA516Gr60, SA516Gr70, SA516Gr60N, SA516Gr70N thickness ≤1.5in, (40mm) steel plate is usually supplied in the rolled state, and steel plate can also be ordered by normalizing or stress relief or normalizing plus stress relief.
2. Thickness>1.5in.(40mm) steel plate should be normalized.
3. Unless otherwise specified by the buyer, the thickness ≤ 1.5in, (40mm) steel plate, when notch toughness is required, normalizing should be carried out.
4. If approved by the buyer, it is allowed to use a cooling rate more significant than that in the air to improve toughness, but the steel plate only needs to be in the range of 1100-1300°F (595-705°C) subsequently
Thick(mm)
Rm

MPa

Rp0.2

MPa

A

%

-30℃AKVLong J
¥z

%

Hardness

HB

Standard
450-585
≥230
≥23
≥34
≥35
≤200
>8-40

data

476-530
307-350
27-36
108-289
66-75
143-155
>90-165
475-540
312-369
31-38
91-256
45-68.5
163-187
Note: Tensile sample simulates post-weld heat treatment system: 620+10℃-5°CX24h: impact sample simulates post-weld heat treatment
System: 620+10°C-5°CX24h: The hardness is the delivery state (2) The sampling position is 1/2 of the thickness of the head
What is SA means in ASME?
ASME = American Society for Mechanical Engineers. ASME standards will establish the dimensions and tolerances for most commonly used items concerning each material class. In contrast, ASTM shows quality for materials which are to be used in products which are described in ASME.
What is sa515 vs ASME sa 516 Grade 485