Steel Plate|Stainless Plate|Machined part|Square Pipe|Round bar|H Beam
100% Quality Guarantee, Faster shipment, Cheaper price.
Buy Now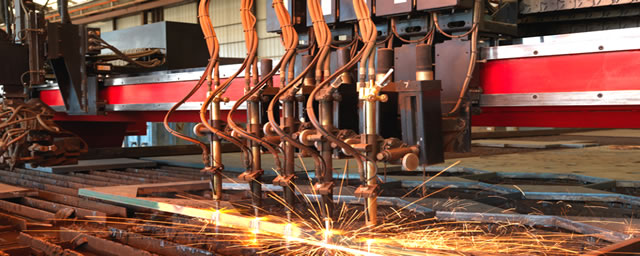 Precision Plate Processing Services Supplier Gangsteel are Precision Plate Processing Services supplier, Carbon steel plate and stainless steel plate beveling, Thermal Shape Cutting, laser cutting, Drilling. DRILLING up to 80mm in diameter in 80mm plate PUNCHING up to 38.1mm in...
Read more
What our clients have to say
Gangsteel had S355J2 steel plate stock with good quality and faster delivery. Our project use 260tons 6mm*1500*6000mm and 8mm*1500*6000mm S355J2 steel plates. They are good quality. All of steel cargo arrived at Thainland factory in 15days. We like that and will cooperate with them next time
We had purchaged 3-25mm thick ASTM A240 310S stainless from gangsteel.They are ready for shipment in 5days. Because they have 1000tons stainless steel plate stock A240 316L,310S,316TI,304L, 309S and 321, 904L. Gangsteel service is good. We very like that.
Robert
Manager, Red Corpo
Steel Material Specification
View Steel Plate Produciton Sizes
Carbon Steel Plate
Details

Thick: 0.5mm to 500mm
Wide: 500mm to 3900mm
Long: 1000mm to 15000mm
Max Weight/PC: 35Tons
We have 3500Tons stock steel plates size
We do steel plate cutting, machining Jobs
Stainless steel Plate
Better Service
Better Quality
Details

Thick: 0.25mm to 200mm
Wide: 500mm to 4100mm
Long: 500mm to 12000mm
Max Weight/PC: 16Tons
All sizes stock 304L,316L,309S,310S,904L
Stainless machined and cutting Service
Steel Material Profiles
More Sizes
More Steel Grade
Details

Bulb Flat steel for ship
Angle steel material
Alloy Round Bar,Square Bar
Hollow Section
I and H Beam
Welded and Seamless Pipe
High lighted features of Steel plates
There are plenty more steel plate hidden inside and we are determined to constantly add steel materiral features.