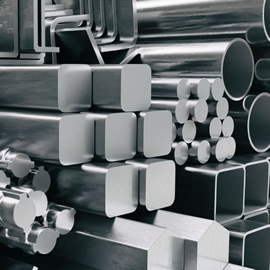 Steel section and Profile
Carbon Steel section and Profile
Rectangular hollow section
Rectangular solid bar
Round hollow tube
Round solid bar
I beam
C channel
T beam (Tee section)
Angle with Unequal Legs
Equilateral Triangle
Isosceles Triangle
Aluminum C Channels (Aluminum Association)
Aluminum I Beam (Aluminum Association)
American Standard Steel Channel (C Shape)
Steel Angles with Equal Legs (L Shapes)
Steel Equal Angle Sizes and Properties (Metric)
Steel Unequal Angle Sizes and Properties (Metric)
American Standard Beam (S Shapes)
Wide Flange I Beam (ASTM)
British Universal Steel Beams
Schedule 40 Steel Pipe Sizes and Dimensions
Schedule 80 Steel Pipe Sizes and Dimensions
Pipes (Std, x-Strong, xx-Strong) Dimensions and Properties
Rectangular Steel Tube Sizes and Dimensions
Square Hollow Structural Sections (HSS) Dimensions and Properties
HSS Steel Tube Sizes and Dimensions
Stainless Steel Structural's Steel section and Profile
Gangsteel are a specialized supplier of stainless steel equal and unequal angle bars, channels, beams, tees and hollow sections. Our focus is only on stainless steel grades and our sections replicate 1:1 the standard sizes of carbon steel profiles. In our well-assorted stock, we carry the most common profiles and sizes; both in type 304/L (1.4301 and 1.4307) and 316/L (1.4401, 1.4404 and 1.4571).
Stainless Steel Bright Bars
Gangsteel produces a selected range of bright bars in stainless steel: cold drawn equal and unequal angle bars with sharp corners, cold drawn flat bars with h11 tolerances, square and flat key steel with h9 tolerances as well as cold finished solid half round and half ovals. The majority of these products are available from stock in the austenitic grades 304, 304L, 316, 316L, 316Ti and 303.
Cold Drawn Angles
Flats-Cold-Drawn-Mix
Flats Cold Drawn
Half-rounds-Mix
Half Rounds Cold Finished
KeySteel-Mix
Key Steel Cold Drawn
Stainless Steel Angles
Stainless Steel Channels
Stainless Steel Beams
Stainless Steel Tees
Equal leg angle – cold drawn
Flats – cold drawn
Half Rounds – cold finished
Key steel – cold drawn