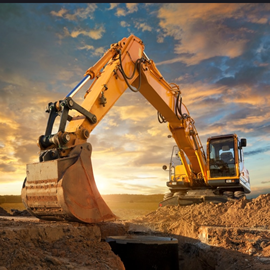 We are Abrasion Resistant Steel plate supplier
Gangsteel supply NM360,NM400, NM450, NM500 Abrasion Resistant Steel plate and Wear-resistant steel plate AR360, AR400 AR450,AR500
Abrasion Resistant Steel plate and Wear-resistant steel plate are produced in the hot rolled, As-Rolled or Control rolled condition. We can do the Quenching and tempering heat treatment.
Those Grades of steel plate (NM400 and NM500) have been developed specifically for long service life in harsh conditions. Abrasion Resistant Steel plate are suitable for a variety of applications in areas such as mining/quarrying, conveyors, material handling and construction, and earthmoving.
Wear-resistant steel plate for using in abrasive conditions is not typical because it is not governed by GB NM400 NM450 or ASTM code or hard ox. Many steel plate manufacturers produce their own brand of abrasion resistant steel and these are usually distinguished by a brand name followed by the hardness of the steel which is measured in hardness units.
Abrasion Resistant Steel plate Hardness
Our plate had Extreme wear resistance.
Our mainly Wear-resistant steel plate Grade:
NM360 NM400 NM500
AR360 AR400 AR500
Abrasion Resistant Steel plate Chemical Composition
| | | | | | | | | | | |
| --- | --- | --- | --- | --- | --- | --- | --- | --- | --- | --- |
| Grade | C | Si | Mn | P | S | Cr | Mo | Ni | B | CEV |
| NM360 | ≤0.17 | ≤0.50 | ≤1.5 | ≤0.025 | ≤0.015 | ≤0.70 | ≤0.40 | ≤0.50 | ≤0.005 | |
| NM400 | ≤0.24 | ≤0.50 | ≤1.6 | ≤0.025 | ≤0.015 | 0.4~0.8 | 0.2~0.5 | 0.2~0.5 | ≤0.005 | |
| NM450 | ≤0.26 | ≤0.70 | ≤1.60 | ≤0.025 | ≤0.015 | ≤1.50 | ≤0.05 | ≤1.0 | ≤0.004 | |
| NM500 | ≤0.38 | ≤0.70 | ≤1.70 | ≤0.020 | ≤0.010 | ≤1.20 | ≤0.65 | ≤1.0 | Bt: 0.005-0.06 | 0.65 |
Abrasion Resistant Steel plate Mechanical Property 
Grade
Thickness mm
Tensile Test MPa
Hardness
YS Rel MPa
TS Rm MPa
Elongation %
 HB
NM360
10-50
≥620
725-900
≥16
320-400
NM400
10-50
≥620
725-900
≥16
380-460
NM450
10-50
1250-1370
1330-1600
≥20
410-490
NM500
10-50
—
—-
≥24
480-525