ASME sa516gr70 meaning
SA516Gr.70 is widely used in petroleum, chemical, power station, boiler, and other industries used to make reactors, heat exchangers, separators, spherical tanks, gas tanks, liquefied gas tanks, nuclear reactor pressure shells, boiler drums, liquefied petroleum
Equipment and components such as gas cylinders, high-pressure water pipes of hydropower stations, and turbine volutes.
A516Gr70N meets the requirements of (ASME) ASTMA516/A516M standards, and fully meets the needs of oil gas with a high content of sulfur and hydrogen, reduces sulfur and hydrogen corrosion, reduces equipment maintenance, and increases equipment service life.
The steel plate has the following characteristics: good impact resistance, low-temperature deformation, good welding performance, good fatigue resistance, good anti-layer cracking performance, microalloying, high purity, low carbon equivalent, strong resistance to sulfur and hydrogen,
The products have good dimensional tolerances and surface quality.
We are ASME SA516 Gr.70 and ASME SA516GR.70 steel plate manufacturers,SA516GR.70 stocklist, SA516GR.70 cutting parts, SA 516 GR 70 machined parts supplier. Gangsteel exporter ASME SA516 Grade 70|ASME SA516GR.70 steel plate. SA516GR70 is a carbon pressure vessel steel grade. ASME SA516 GR.70 steel plates stock supplier.Keywords: ASME A516 Grade 70, ASME A516GR.70, ASME A516GR70, ASME A516 GR.70 SA516 Grade 70 steel is a carbon pressure vessel steel grade for moderate and lower temperature service.
SA516 Grade 70 usual request normalized if thickness above 40mm, if not, Gangsteel usual delivery in hot rolled or control rolled station. A516 Gr.70+N or A516gr70N mean that steel grade must be normalized in any thickness.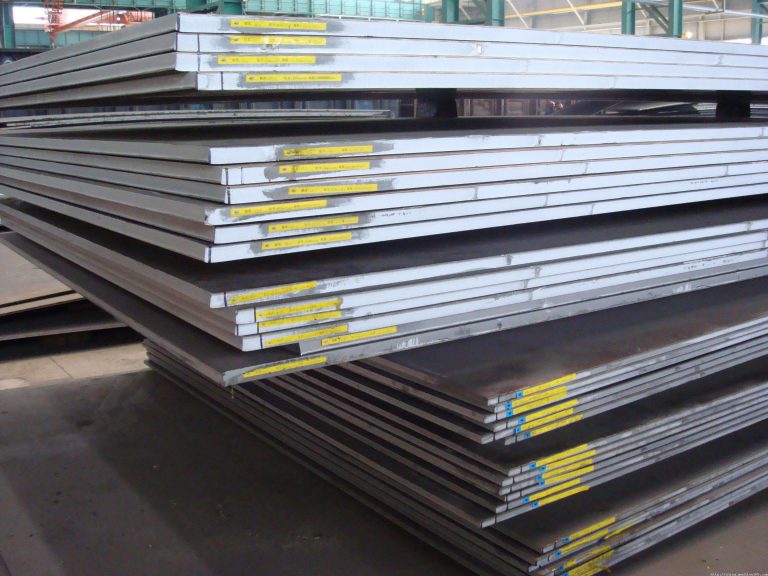 This part is not as detailed or conservative in regards to the sizes, pressures, and temperatures of piping systems lined in B31.1. This section covers the minimum requirements for the design, supplies, components, fabrication, testing, inspection, operation, and maintenance of pipeline transportation methods. Transportation pipelines embody all piping systems between the production fields or amenities including above- or beneath-floor storage facilities, refineries, processing amenities, pump stations, terminals, and tank farms. The section also covers the pipelines transporting slurries of nonhazardous materials.
asme sa516gr.70 cutting parts
The pipe shall be made by the seamless or welding course of with the addition of no filler metallic in the welding operation. All seamless and welded pipes shall be handled to control their microstructure. Tensile exams, impression tests, hydrostatic exams, and nondestructive electrical checks shall be made in accordance to specified necessities. Rexton steel & alloys are leading on the highest in supplying and exporting the considerable quality of IS 2041 R260 Plate. They supply the plates that are manufactured through the use of the superb quality of plates which are easily assembly the critical necessities of the various functions.
Heat treatment
1.·SA515Gr60, SA515Gr70, SA516Gr60, SA516Gr70, SA516Gr60N, SA516Gr70N thickness ≤1.5in, (40mm) steel plate is usually supplied in rolled state, steel plate can also be ordered by normalizing or stress relief, or normalizing plus stress relief.
2. Thickness>1.5in.(40mm) steel plate should be normalized.
3. Unless otherwise specified by the buyer, the thickness ≤ 1.5in, (40mm) steel plate, when notch toughness is required, normalizing should be carried out.
4. If approved by the buyer, it is allowed to use a cooling rate greater than that in the air to improve toughness, but the steel plate only needs to be in the range of 1100-1300°F (595-705°C) subsequently
What is ASME full form?
What are ASTM Grades? ASTM standards define the specific manufacturing process of the material and determine the exact chemical composition of pipes, fittings and flanges, through percentages of the permitted quantities of carbon, magnesium, nickel, etc., and are indicated by "Grade".
To perform a full anneal on a metal for instance, metal is heated to barely above the austenitic temperature and held for sufficient time to permit the material to fully type austenite or austenite-cementite grain structure.
A full anneal sometimes results in the second most ductile state a steel can assume for steel alloy.
This signifies that steels which are very hardenable (i.e. tend to kind martensite beneath moderately low cooling rates) need to be furnace cooled.
The materials is then allowed to cool very slowly in order that the equilibrium microstructure is obtained.
The tensile strength of SA516Gr70 is 70 kilopounds per square inch, which is more than 482 as everyone usually says.
The main element content is C Mn Si, and the control of p and s determines its performance.
There are very few other trace elements.
Standard Specification for Carbon Steel Plates for Medium and Low-Temperature Pressure Vessels
SA516Gr70 Chemical detail
C≤0.30Mn0.79-1.30P≤0.035S≤0.035Si0.13-0.45
SA516Gr70 Property Grade U.S (SI), Tensile strength ksi(MPa) 70 (485) and 70-90 (485-620)
The within the oven is giant sufficient to put the workpiece ready to obtain most publicity to the circulating heated air. For high quantity course of annealing, gas fired conveyor furnaces are often used. For large workpieces or high amount components, automotive-bottom furnaces are used so workers can easily move the elements out and in.
Normalization is an annealing process utilized to ferrous alloys to provide the material a uniform fine-grained construction and to avoid excess softening in metal. It includes heating the steel to 20–50 °C above its higher important level, soaking it for a brief period at that temperature and then allowing it to cool in air. Heating the steel just above its higher important level sa516gr.70 steel supplier creates austenitic grains , which throughout cooling, form new ferritic grains with an extra refined grain measurement. The process produces a tougher, extra ductile material, and eliminates columnar grains and dendritic segregation that generally occurs throughout casting. Normalizing improves machinability of a component and provides dimensional stability if subjected to additional warmth treatment processes.
It is typically found in moderate and lower temperature applications. This section covers the minimum necessities for the design, supplies, elements, fabrication, testing, inspection, operation, and upkeep of pipelines used for the transportation of gas. Grade A metal plate is used for shipbuiling's hull structure and platform. The shipbuilding steel plate grade A is the widespread tensile strength steel.
The manufacturing of the plates is finished with full care by utilizing the wonderful high quality of alloy that's acquired from the most effective mills. The raw material that is acquired is properly tested and inspected by the standard management staff to guarantee a better quality of plate's manufacturing. The plates are manufactured by effectively utilizing the latest know-how and fashionable instruments in order that better high quality of plates can be very nicely produced. Also in the course of the production is finished by preserving in mind the national and worldwide raw materials standard qualities.
what is asme sa516 grade 70