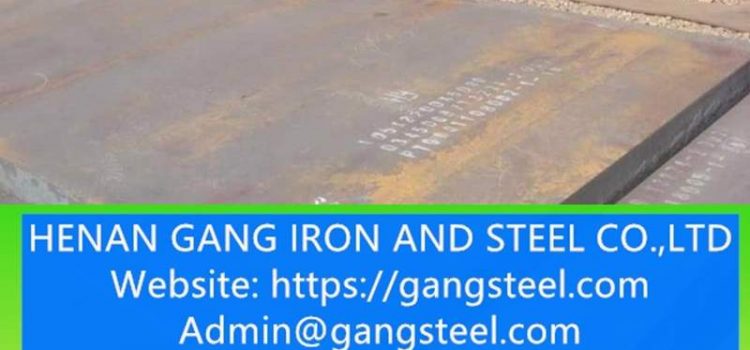 sa516 gr 70N impact properties and sa516 material supplier
ASME sa516 gr 70 impact properties 20degree min 27J, 0 degree min 27J, -20 degree min 27J, -40 degree min 27J. The detail will be according to customer requirements at each project. The Charpy V-notch impact test for ASTM A516 Gr. 65 plate. ASTM A516 Gr. 70 plates are Class IV steels that are killed with a specified minimum tensile strength of over 65 ksi to 75 ksi.
If any requirement for ASME SA516 GR 70 cutting parts, machined parts, and steel plate, please contact us.
SA516Gr.70 is widely used in petroleum, chemical, power station, boiler, and other industries used to make reactors, heat exchangers, separators, spherical tanks, gas tanks, liquefied gas tanks, nuclear reactor pressure shells, boiler drums, liquefied petroleum.
sa516 gr 70 impact properties meets the requirements of (ASME) ASTMA516/A516M standards, and fully meets the needs of oil gas with a high content of sulfur and hydrogen, reduces sulfur and hydrogen corrosion, reduces equipment maintenance, and increases equipment service life.
The steel plate has the following characteristics: good impact resistance, low-temperature deformation, good welding performance, good fatigue resistance, good anti-layer cracking performance, microalloying, high purity, low carbon equivalent, strong resistance to sulfur and hydrogen,
The products have acceptable dimensional tolerances and surface quality.
We are ASME SA516 Gr.70 and ASME SA516GR.70 steel plate manufacturers, SA516GR.70 stocklist, SA516GR.70 cutting parts, SA 516 GR 70 machined parts supplier. Gangsteel exporter ASME SA516 Grade 70|ASME SA516GR.70 steel plate. SA516GR70 is a carbon pressure vessel steel grade. ASME SA516 GR.70 steel plates stock supplier.Keywords: ASME A516 Grade 70, ASME A516GR.70, ASME A516GR70, ASME A516 GR.70 SA516 Grade 70 steel is a carbon pressure vessel steel grade for moderate and lower temperature service.
SA516 Grade 70 usual request normalized if thickness above 40mm, if not, Gangsteel expected delivery in hot rolled or control rolled station. A516 Gr.70+N or A516gr70N mean that steel grade must be normalized in any thickness.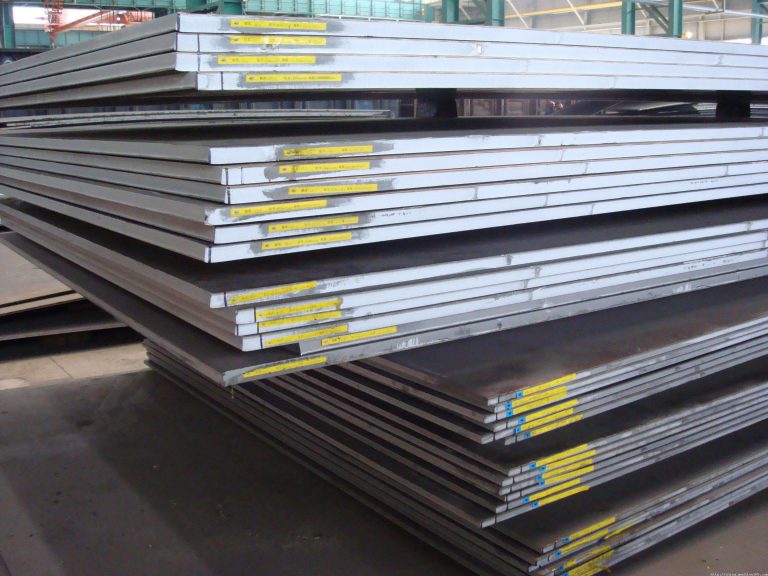 ASME sa516 gr 70 p number
For A516 Gr 70, that temperate is approximately 1, one hundred fifty levels Fahrenheit or just beneath the tempering temperature of the material. The material is often held at that temperature for one hour per inch of thickness. BS 1501 Grade 225 specifies the requirements for absolutely killed niobium and aluminum treated carbon manganese metal plates up to 150 mm thick in two grades. The vessels could also be equipped having specified low-temperature influence properties and high-temperature properties. Carbon steels have better weldability, more excellent toughness, and higher strength with low coefficients of thermal conductivity than alloy steels.
In the notch position for widespread surveillance HAZ specimens, relatively larger toughness values had been acquired.
ASTM A516 is the standard specification for making pressure vessels, materials in carbon metal for moderate and lower temperature services, and it will enhance the notch toughness of the steel through the welding work. Submerged arc welding is usually the method of selection in pressure vessel fabrication. This course of options excessive production charges, welding vitality, and welding speed and requires minimal operator skill. The focus of this research was to research the effect of welding pace on the properties of SA516 Grade 70.
The tensile strength of SA516Gr70 is 70 kilopounds per square inch, which is more than 482, as everyone usually says.
The main element content is C Mn Si, and the control of p and s determines its performance.
There are very few other trace elements.
Standard Specification for Carbon Steel Plates for Medium and Low-Temperature Pressure Vessels
SA516Gr70 Chemical detail %
C≤0.30% Mn0.79-1.30P≤0.035S≤0.035Si0.13-0.45
SA516Gr70 Property Grade U.S (SI), Tensile strength KSI(MPa) 70 (485) and 70-90 (485-620)
All three chemical composition reviews you could have given meet the requirements for SA516 Grade 70.
The manganese content is within limits for Grades 65 and 70, excessive for Grades 55 and 60.
The carbon contents given for each grade in the specification are maximums.

sa516 gr 70 impact properties
Heat treatment
1.·SA515Gr60, SA515Gr70, SA516Gr60, SA516Gr70, SA516Gr60N, SA516Gr70N thickness ≤1.5in, (40mm) steel plate is usually supplied in the rolled state, and steel plate can also be ordered by normalizing or stress relief or normalizing plus stress relief.
2. Thickness>1.5in.(40mm) steel plate should be normalized.
3. Unless otherwise specified by the buyer, the thickness ≤ 1.5in, (40mm) steel plate, when notch toughness is required, normalizing should be carried out.
4. If approved by the buyer, it is allowed to use a cooling rate more significant than that in the air to improve toughness, but the steel plate only needs to be in the range of 1100-1300°F (595-705°C) subsequently
It is usually produced in thicknesses starting from 1/four inch to 1-1/2 inch. Any consistency above 1-half inch requires the fabric to be normalized to make sure its toughness during use.
Carbon and alloy grades for low-temperature service are required to offer the excessive strength, ductility, and toughness in automobiles, vessels, and structures that must serve at -forty-five °C and lower. Carbon and alloy grades for low-temperature service are required to offer the high energy, ductility, and toughness in automobiles, vessels, and constructions that must serve at –45°C and lower. SA516 Grade 55, SA516 grade 60, SA516 grade 65, SA516 grade 70.
However, for the WM, there was a 63 J drop in the higher shelf energy but additionally a forty-one °C improvement of the ITT between the 9.3 and 15.3 mm/s welding speeds. The carbon values for every grade of 516 are maximums only. In ASTM/ASME specifications for chemical compositions, values are acknowledged sa516gr.70 steel supplier as most or minimal or ranges, and there are often overlaps of some importance from one grade to another. In this case, the Grades 55 via 70 refer to the minimal required tensile strength in ksi.
Thick(mm)
Rm

MPa

Rp0.2

MPa

A

%

-30℃AKVLong J
¥z

%

Hardness

HB

Standard
450-585
≥230
≥23
≥34
≥35
≤200
>8-40

data

476-530
307-350
27-36
108-289
66-75
143-155
>90-165
475-540
312-369
31-38
91-256
45-68.5
163-187
Note: Tensile sample simulates post-weld heat treatment system: 620+10℃-5°CX24h: impact sample simulates post-weld heat treatment
System: 620+10°C-5°CX24h: The hardness is the delivery state (2) The sampling position is 1/2 of the thickness of the head
Grade
Adopt standard
Thick

mm

Bad Result
Pass batch
Inspection batch
SA516Gr70(HIC)
NACETM0284

B

8-165
0
56
56
SA516Gr70(HIC)
NACETM0284

A

8-165
105
105
What is sa516 gr 70 impact properties?