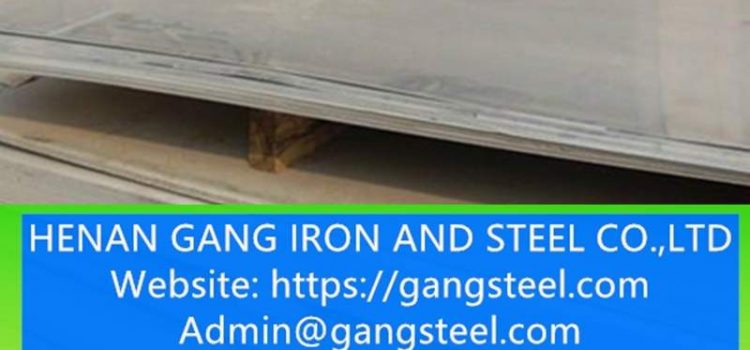 ASME sa516 machined parts with bevels steel parts
SA516Gr.70 and sa516 cutting steel parts are widely used in petroleum, chemical, power station, boiler, and other industries used to make reactors, heat exchangers, separators, spherical tanks, gas tanks, liquefied gas tanks, nuclear reactor pressure shells, boiler drums, liquefied petroleum.
A516Gr70N meets the requirements of (ASME) ASTMA516/A516M standards, and fully meets the needs of oil gas with a high content of sulfur and hydrogen, reduces sulfur and hydrogen corrosion, reduces equipment maintenance, and increases equipment service life.
The steel plate has the following characteristics: good impact resistance, low-temperature deformation, good welding performance, good fatigue resistance, good anti-layer cracking performance, microalloying, high purity, low carbon equivalent, strong resistance to sulfur and hydrogen,
The products have acceptable dimensional tolerances and surface quality.
We are ASME SA516 Gr.70 and ASME SA516GR.70 steel plate manufacturers, SA516GR.70 stocklist, SA516GR.70 cutting parts, SA 516 GR 70 machined parts supplier. Gangsteel exporter ASME SA516 Grade 70|ASME SA516GR.70 steel plate. SA516GR70 is a carbon pressure vessel steel grade. ASME SA516 GR.70 steel plates stock supplier.Keywords: ASME A516 Grade 70, ASME A516GR.70, ASME A516GR70, ASME A516 GR.70 SA516 Grade 70 steel is a carbon pressure vessel steel grade for moderate and lower temperature service.
SA516 Grade 70 usual request normalized if thickness above 40mm, if not, Gangsteel expected delivery in hot rolled or control rolled station. A516 Gr.70+N or A516gr70N mean that steel grade must be normalized in any thickness.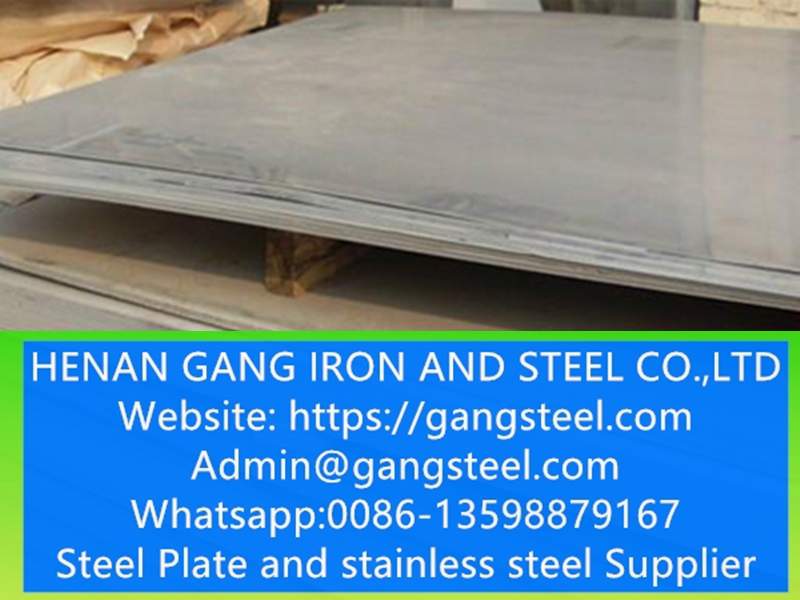 Heat treatment
1.·SA515Gr60, SA515Gr70, SA516Gr60, SA516Gr70, SA516Gr60N, SA516Gr70N thickness ≤1.5in, (40mm) steel plate is usually supplied in the rolled state; steel plate can also be ordered by normalizing or stress relief or normalizing plus stress relief.
2. Thickness>1.5in.(40mm) steel plate should be normalized.
3. Unless otherwise specified by the buyer, the thickness ≤ 1.5in, (40mm) steel plate, when notch toughness is required, normalizing should be carried out.
4. If approved by the buyer, it is allowed to use a cooling rate more significant than that in the air to improve toughness, but the steel plate only needs to be in the range of 1100-1300°F (595-705°C) subsequently
asme sa516gr.70 cutting parts
We provide our clients with a high-quality heavy plate, structural metal, and stainless-steel fabrication services. We are a custom producer of heavy steel plate fabrications and ASME stress vessels with glorious mechanical engineering capabilities and metallurgical providers. Materials that we course of embody DH-36, AH-36, EH-36, and FH-forty metal plate. We can fabricate customized structural steel shapes and parts from a variety of alloys together with SA, SA-572, all grades, A-36, A-514, SA-517, stainless steel, and high nickel alloys. We can perform hot forming and cold forming providers for all levels and types of material required.
The tensile strength of SA516Gr70 is 70 kilopounds per square inch, which is more than 482, as everyone usually says.
The main element content is C Mn Si, and the control of p and s determines its performance.
There are very few other trace elements.
Standard Specification for Carbon Steel Plates for Medium and Low-Temperature Pressure Vessels
SA516Gr70 sa516 cutting steel parts Chemical detail
Grade
Adopt standard
Thick

mm

Bad Result
Pass batch
Inspection batch
SA516Gr70(HIC)
NACETM0284

B

8-165
0
56
56
SA516Gr70(HIC)
NACETM0284

A

8-165
105
105
Our stocklist for SA516GR70N steel plates
| | |
| --- | --- |
| Grade U.S(SI) | Yield Strength ksi(MPa) |
| SA516GR55 (380) | 55-75 (380-515) |
| SA516GR60 (415) | 60-80 (415-550) |
| SA516GR65 (450) | 65-85 (450-585) |
| SA516GR70 (485) | 70-90 (485-620) |
Grade
A516GR65 Chemical Composition(%)
C
Mn≥
Si
P
S
ASTM A516 Grade 65(A516GR65)
0.24-0.29
0.79-1.3
0.13-0.45
0.035
0.035
Grade
Mechanical Property
Tensile Strength(MPa)
Yield Strength(MPa)
% Elongation in 2 in.(50mm) min
Impacting Test Temperature(°C)
ASTM A516 Grade 65(A516GR65)
450-585
240
19
-20,40,-60
sa516 cutting steel parts Property Grade U.S (SI), Tensile strength KSI(MPa) 70 (485) and 70-90 (485-620)
sa516 gr 60 ASTM A572 GR.50/55/60/65 H Beam is principally used in industry and civil structure of beam and column the business and building, the massive bridge, the ambitions of trains, cars, and tractors, body construction in marine and mechanical area.
Technical details on these alloys are discovered herein.ASTM A516Gr60/ASME SA516Gr60 Steel Exporter BeBon ASTM A516Gr60/ASME SA516Gr60 is a boiler and pressure vessel high-quality metal which is suitable for reasonable and decreases temperature service.
Masteel inventory a wide range of carbon metal plates according to ASTM A516 Grade 60 and ASME SA516 Grade 60, best for boiler and pressure vessel fabrication where improved notch toughness is essential.
A plate is an excessive energy, low alloy metal plate that gives an optimum combination of strength, weldability, and notch toughness. ASME SA516 Grade 70 – Specifications and Standards The specifications and requirements of ASTM A516 Grade 60 and ASME SA516 Grade 60 carbon metal sa516gr.70 steel supplier plate are outlined Equivalent Specifications and Standards of ASTM A516 Grade 70/ASME SA516 Grade 70. Grade A53 pipe is the same old specification for black and scorching-dripped galvanized pipe.
Grade
A516GR70 Chemical Composition (%)
C
Mn≥
Si
P
S
ASTM A516 Grade 70(A516GR70)
0.27-0.31
0.79-1.3
0.13-0.45
0.035
0.035
Grade
Mechanical Property
Tensile Strength (MPa)
Yield Strength (MPa)
% Elongation in 2 in.(50mm) min
Impacting Test Temperature(°C)
ASTM A516 Grade 70(A516GR70)
485-620
260
17
-20,40,-60
We have choices at 2m, 2.5m, and 3m, enabling you to match your manufacturing schedule to the optimum choice of A plate. Gangsteel is specialized in producing and exporting carbon metal plates, chrome steel plates, and carbon steel profile stainless-steel profile Material. SA516 is a PVQ carbon metal plate grade used for stress vessels, warmth exchangers, boilers, and other comparable purposes that require enhanced toughness at specific temperatures.
Structural metal shape properties, similar to composition and power, are regulated by agreement between parties who choose to accept international standards. These worldwide requirements are created by formally recognized regulating boards, often occasions comprised of worldwide, volunteer members inside respective industries.
A laser beam vaporizes a minimize path to realize the specified form. Cold rolling can boost the power of steel by as a lot as 20 % or extra, depending on the specifics of the method and the quality of the material. For a very long time now, bimetallic welds have been a necessity within the pressurized water reactors and boiling water reactor designs, where the massive part low alloy steel parts are typically related to chrome steel major piping systems. For PWRs, the BMWs, that are of particular curiosity, are those attaching the techniques to the various nozzles of the reactor strain vessel, steam generators, and pressurizer.
sa516 cutting steel parts