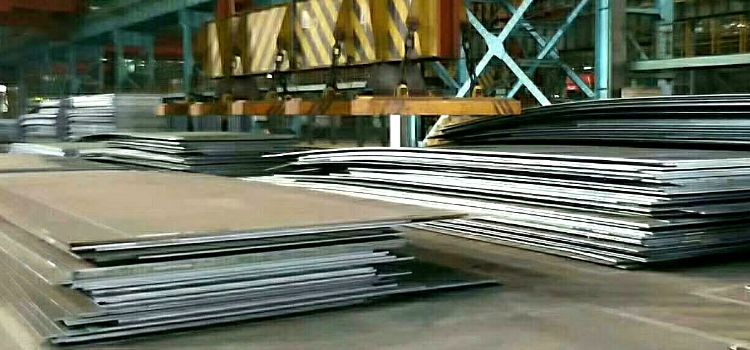 We are DIN17100 ST52-3,DIN 17100 ST52-3,ST52-3N Steel plate supplier
st52 steel wikipedia,st52 sheet metal,st 37 steel,55si7 steel equivalent,sph590 steel equivalent,s355j2 steel grade equivalent table,st52-3n equivalent grade,din 17100 pdf,st52 steel tube,st523n steel plate,st 52 chemical composition,s355j2 round bar astm equivalent,1.0570 equivalent,st52 round bar,st52 chemical composition,rst 37-2 equivalent,st37-2 chemical composition,din 17200 steel plate,en 10025-2 steel plate,st 37-2 steel chemical composition,st 37 chemical composition,st37 equivalent material in india,a572-50 steel plate,s355jr equivalent,st52 grade specification,st52 hardness hrc,din 17121 pdf,What is st52?,What st52 3 steel?
What is st37 material? Is a 2062 A e250? st52 pipe chemical composition, din 17121 pdf,din 17100 st 52 3 n,gs 52.3 chemical composition,din 17100 pdf,st52-3n equivalent grade,st52 steel tube,1.0570 equivalent,din 17121 steel grade,s355j2 round bar astm equivalent,st52 hardness hrc,st52.3 vs 1026,st52 steel pipe,st52.3 tubing,a572 gr. 50 round bar,24crmo5 equivalent,st52 pipe size chart,st52 tube.
Gangsteel supply DIN17100 ST52-3 ST52-3N Steel plate low alloy and high strength steel plate. DIN 17100 ST52-3 steel plate price and stock supplier
Related keywords: DIN17100 ST52-3, ST52-3N Steel plate, DIN 17100 ST52-3
Steel Category:DIN 17100  Low alloy structural steel plate
Adopt standard: DIN 17100
Sell steel grade: ST 52-3, ST 52-3 N steel plates
ST 52-3 steel grade is a low carbon, high strength structural steel. ST 52-3 N, symbol N, normalized delivery station. With this low carbon equivalent, it process good cold forming property. ST 52-3 steel plates usual supplied in normalized or control rolled delivery condition.

ST 52-3 usual be used in machinery parts, boom, crane, chassis , buildings bridges and mobile equipment.
The equal steel grade are JIS SM570, A572 Gr.50 and S355JR 
Gangsteel exported ST 52-3 and ST 52-3 N, to many largest factories in Singapore and have much experience in super thick steel plate in UT S2E3, S1E2 technical to promise the inner quality of steel plate.
If you need ST 52-3 or ST 52-3 N, Please contact Gangsteel to get the competitive price.
You can use ST52-3 Steel plate at Recommended for structural application in freight cars, transmission towers, dump trucks, cranes, trailers, bull dozers, excavators, forestry machines, railway wagons, dolphins, penstocks, pipes, highway bridges, building structures, oil and gas platforms, offshore structures, shipbuilding, power plant, palm oil equipments and machineries, fans, pumps, lifting equipments and port equipments.
DIN17100 ST52-3 ST52-3N Steel plate Chemical composition of heat analysis:
DIN

ASTM

EN

JIS

Chemical Composition

C.E.

C

Si

Mn

Cr

Mo

Ni

V

W

S

P

CU

17100

St52-3N

A572-50

10025-2:2004

G3106

SM490YB

max

0.22

max

0.55

max

1.60

–

–

–

–

–

max

0.035

max

0.035

–

max

0.047
DIN17100 ST52-3 ST52-3N Steel plate mechanical properties steel plate
Thickness (mm)

Yield Strength Reh

min (N / mm²)

Tensile Strength Rm

min (N / mm²)

Elongation A5 min

(%)

Impact Values Charpy-V-Notch Longitudinal

Average from 3 Speimens Thk.

>10<150mm.

3<thk<100

315-355

490-630

max 22

27 Joules at -20 C
DIN17100 ST52-3 EQUIVALENT STEEL GRADES
EN 10025 – 2

EN 10025+A1

ČSN

DIN 17100

EN10027-1

EN10027-2

EN10027-1 Grade 

EN10027-2 Grade

S235JR2

1.0038

S235JRG2

1.0038

11375

RSt 37-2

S235J0

1.0114

S235J0

1.0114

11378

St 37-3U

–

S235J2GR3

1.0116

11378

St 37-3N

S235J2

1.0117

S235J2G4

1.0117

–

–

S275JR

1.0044

S275JR

1.0044

11443

St 44-2

S275J0

1.0143

S275J0

1.0143

11445

St 44-3U

–

S275J2GR3

1.0144

11448

St 44-3N

S275J2

1.0145

S275J2G4

1.0145

–

–

S355JR

1.0045

S355JR

1.0045

11523

St 52-3

S355J0

1.0553

S355J0

1.0553

11523

St 52-3U

–

1.0570

11503

St 52-3N

S355J2

1.0577

S355J2G4

1.0577

–

–
Gangsteel had many stocks in alloy steel of DIN17100 ST52-3 ST52-3N Steel plate. If you need them more stock, please click Gangsteel stock.
Our advantage
You can get the perfect material according to your requirement at the least possible price.
We offer FOB, CFR and CIF Trade items.
The materials we provide are completely verifiable, right from raw material test certificate to the final dimensional statement.(Reports will show on requirement)
You can get stock alternatives, mill deliveries with minimizing manufacturing time.
We are fully dedicated to our customers. If it will not possible to meet your requirements after examining all options, we will not mislead you by making false promises which will create good customer relations.
What are People search for?
st37 steel properties pdf,st37-2 equivalent is grade,st52-3 equivalent in indian standard, s275jr steel equivalent astm, din 17100 pdf, s355jr equivalent astm
st52 steel equivalent st52 equivalent in indian standard st52 equivalent material in indian standard,st52-3 equivalent grade ,en 10025 equivalent indian standard, equivalent steel grades comparison chart, s355j2 equivalent indian standard, 42crmo4 equivalent indian standard.
ASME SA537CL.3, ASME SA537 Class 3 steel plate Supplier
DIN17100 ST52-3,ST52-3N Steel plate supplier